SANT VICENT DEL RASPEIG
Visit and discover Sant Vicent del Raspeig a destination you will never forget
EVERYTHING YOU NEED TO KNOW ABOUT SANT VICENT DEL RASPEIG
Sant Vicent del Raspeig is a metropolis in the Alicante province of Spain. It lies in the comacra of Alacanti inside the conurbation of Alicante city. It lies to the northwest side of the Alicante province. Sant Vicent del Raspeig spreads on a total area of 40.5 per sq.km. It is at a height of 109m above sea level. The city has some groups of pine trees on the farms and chalets. Also you may find small plants such as those of oak, rosemary and esparto. Also the city has numbers of excavations of limestone. That is why there are numbers of cement factories in the city. It is worth noting that the city came into being in 1836. The motto of the city is Sequet però sanet. It means 'Dry but healthy' city. It is owing to dry climate prevalent in the city. Large part of the economy of the city is based on industries. There are numbers of industries in the city dealing in variety of products.

Beautiful local sights and attractions
Discover a selection of the most beautiful places and attractions in SANT VICENT DEL RASPEIG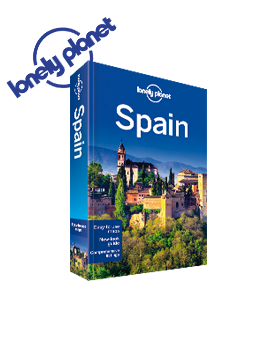 Get your book about
SANT VICENT DEL RASPEIG
Ready to go? Get to the heart of SANT VICENT DEL RASPEIG with one of in-depth, award-winning guidebooks.
More about this Book