A new era; where you formerly as a vendor placed an ad in the newspaper or a magazine, this role is now largely taken over by publications on the Internet. Online marketing is a word we often hear these days, but what is actually online marketing?
PPC, LINK BUILDING, REMARKETING, SOCIAL MEDIA AND PORTALS
TERMS LIKE THESE HERE ABOVE, WHAT DO THEY MEAN? AND WHAT CAN THEY DO FOR YOU?
It will not surprise you that when you want to sell or buy a home it is important that your broker understands the marketing part of his profession. Where once print media and office appearance played a major role, now online marketing has largely taken over. Precisely for that reason, it is for you as a buyer or seller important to know something about online marketing in order to separate the men from the boys. In this article we give you some explanation about online marketing and how we apply it as an organization.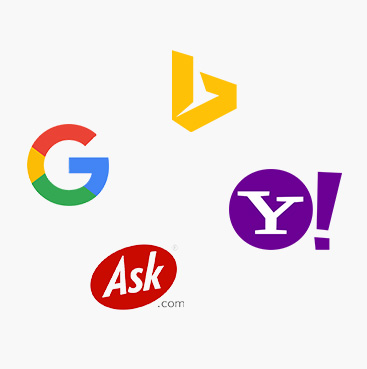 SEARCH ENGINES
Everything starts with the search engines. Google is the leader in the world of search engines; if you are looking for something on the Internet, the chances are very high that you use Google. Other parties are Bing and Yahoo, but still there are many others. For example, in Russia Yandex is the most popular search engine. Basically all these engines work the same, they show pages of information based on your keywords. For a website the position where the search engines show the site is very important. Many people search for a particular topic, but are just looking at the results on page 1 or 2. A search engine will show a site that is local, often visited and gives relevant information in a better position (ranking) than a site that has general information and does not focus on the detailed word or subject. Website builders will focus on search engine friendly sites, so easily accessible to search engines. If a site contains a lot of pictures that site is simply less search engine friendly than if a site contains a lot of text. The robot that visits the site cannot read anything from a photo unless the photo has a name or title, called the image tag. However, these descriptions are too limited for robots, so it is important for a site to give a lot of information about the region, the subject or the environment, so search engines consider that site as most important with regards to your query.
LINKS TO THE SITE
How can a robot judge which site is more important than another that publishes on the same subject? The algorithm of a search engine covers a large number of points on which they evaluate sites and content quality. Possibly one of the most important factors is that other sites link to the site because it is proof that others also judge the content as important. So when one publishes on the Internet one must do so in a way that is attractive for others to refer to, so that the search engine will appreciate the link with a higher ranking. In the Internet world this is called link building. The more links from trusted sites go to your site, the higher your site will rank. This works together with the so-called PageRank (PR) that the search engine gives to the site as appreciation. Our team of web designers follows daily the latest standards in algorithms of major search engines and we adapt our sites to ensure that we score high. Finding a particular property will help determine the position and thus the ranking that search engines are giving to our sites. More visitors to the site and higher quality of the content herein will also play a major role. It will not surprise you that we pay close attention to this section.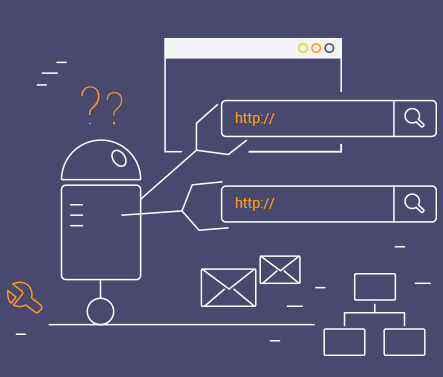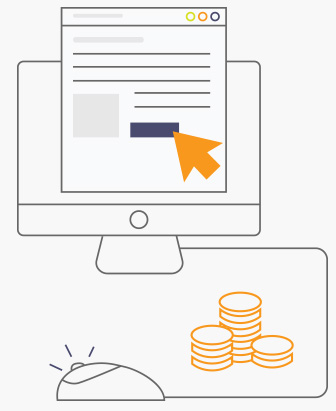 PAID SEARCH TRAFFIC
Besides offering what we call organic (unpaid) ranking, a high position in the search results as a reward for the quality of a site as previously explained, there is also the paid model for search traffic. Literally you advertise based on keywords. The biggest player in the world for this is Adwords, a part of Google. This method of advertising is called PPC, which stands for Pay Per Click. The advertiser actually pays when someone clicks on the link in the search results to their website. How does this work? This works on the basis of a bid; for example, someone is looking for a villa in a certain place, so the keywords used are important for your website. Given the offer that the site has in that region they expect this to score well. (called conversion in the Internet world) The website spends money to receive traffic to its website and hopes to see buying customers (conversion). One looks not for many visitors, but for interested visitors. It boils down to that who has the best conversion receives the highest placement of the search engine, so not always who makes the highest bid in the system for these keywords. The importance for the search engine is that your ad is not only seen, but also that visitors find it relevant enough to click on. For that click the owner of the website pays the search engine. Our organization spends a considerable part of our marketing budget for us to be found easily. Especially in countries where the keywords that are important see a lot of competition, we ensure that our sites achieve a decent position in order for your home to be frequently shown to potential buyers.
REMARKETING
Besides the direct advertising with PPC, the system can go one step further, the so-called remarketing model. What is remarketing? Remarketing ensures that someone who has already visited the site keeps seeing ads, but on other websites they visit. Have you ever looked at a website, and then see their advertisements pop up on many other websites that you visit? These are usually banners with pictures and text ads that try to convince you to visit their site again. Remarketing is very successful in real estate, and made many people decide to visit our offices who later on bought a property.
ADVERTISEMENT PORTALS
People who previously looked for a house know that there are a few international portals where houses are advertised. In the holiday rental market HomeAway is a leading example and it will not surprise you that we have a close cooperation with this company, and that our rental websites are even technically fully linked to this portal. We advertise homes that we offer for rental or for sale at several leading advertising portals. For example Rightmove is a well-known portal for international sales. Our marketing team investigated for all countries which portals have a high position or are much visited. We have linked our sites with more than 50 different ad portals where we advertise our properties. This allows millions of potential buyers and tenants to see our selection of homes for sale or for rent.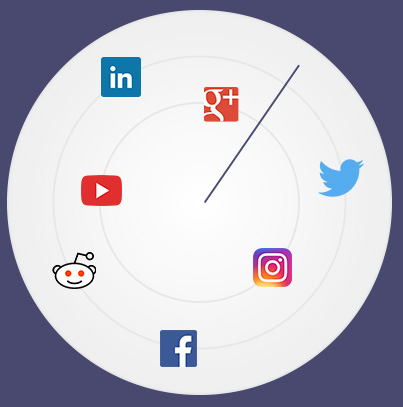 SOCIAL MEDIA
Who does not have a Facebook, Twitter, Google Plus or LinkedIn account nowadays; these websites are called social media. What is social media? The word is actually clear enough; it is aimed at creating a social environment where the site administration does make clever use of the information that you provide for free. They know, by their way of developing and storing data, your interests, friends and relationships and know your messages and see the posting of information. Through various tools they manage to bring you in contact with people with whom you share the same interests. In addition, users will be interested in your activities and those of your friends and relations. Companies can bring their products to your attention on these social media sites, both free and by means of paid advertisements. It goes without saying that the paid services are often more effective than the free services so that companies are willing to pay. Our organization uses both the free and paid methods, and we regularly post news on Facebook, Twitter and Google Plus, as well as for business relations on LinkedIn.
FINALLY
Our specialists can write a book on the subject of online marketing, but we hope that we have given you a good impression of our way of working with the above. For you as the owner and seller of a property it is important that this is brought to the attention of a wide audience that is just looking for such a home in that area in a professional manner. Of course it is important for you to know, as background information, that we display the content in an accurate and efficient way and have knowledge of online marketing, so that you do not loose time. As a buyer, it is important for you that the property you are looking for is quickly and reliably brought to your attention. As a professional consulting, sales and rental company, we do our utmost to properly handle all that information and technology, in order to offer our relationships the service they expect.